When gazing at her infant Faylynn Hope in the NICU, Brittany Butner recalls feeling her chest constrict.
In an exclusive interview, Butner, 29, said, "They had just delivered her to me when I felt terrible chest pain travelling down my right arm and I also experienced shortness of breath."
After the immense pain, she was brought in for an emergency operation at Winston-Salem, North Carolina's Novant Health Forsyth Medical Center, the same clinic wherein she gave birth to her boy four days previously.
Clint Butner, her fiancé, who is also 29 years old, decided he didn't want to wait for their scheduled September wedding after learning about the risky surgery of a heart catheterization to identify what was causing the pain.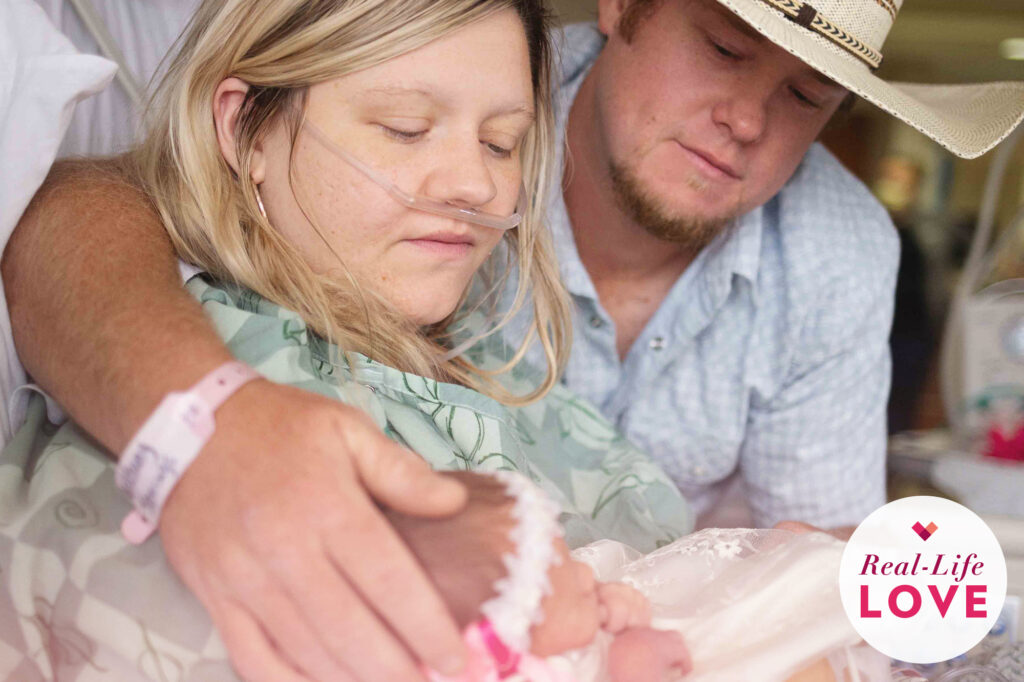 Clint did not see her partner in pin and decided to tie the knot on the next day. The following day, in Brittany's maternity ward, the couple wed instead.
The nurses managed to transport Faylynn's incubator into Brittany's room despite her precarious state. The infant and Grayson, Brittany's 8-year-old son from her ex-marriage, were present for their parents' special occasion.
Clint explains that "having her there with us in the room was just so meaningful."
Even though Brittany and Clint grew up just 15 minutes apart in nearby North Carolina communities, their bittersweet wedding took place six years after they first met. Both Brittany and Clint were in previous relationships, so the lunch was only intended to be a get-together with friends. However, Clint claims he fell in love with Brittany right away.

"Wow, she's extremely attractive, I thought when I first saw her "Clint reflects.
Brittany's process was slower. She explains with a chuckle, "I had his gaze before he received mine".
"He looked good in his cowboy hat and boots "she claims. "That day he got my attention, she claimed.
The couple decided to get married in the fall of this year after getting engaged in 2021. Then, after the holidays, Brittany and Clint received yet another shock: the news that a child would be born in late August.
Clint explains, "We really discovered we were expecting on Christmas Eve, and we notified our relatives on Christmas Day".