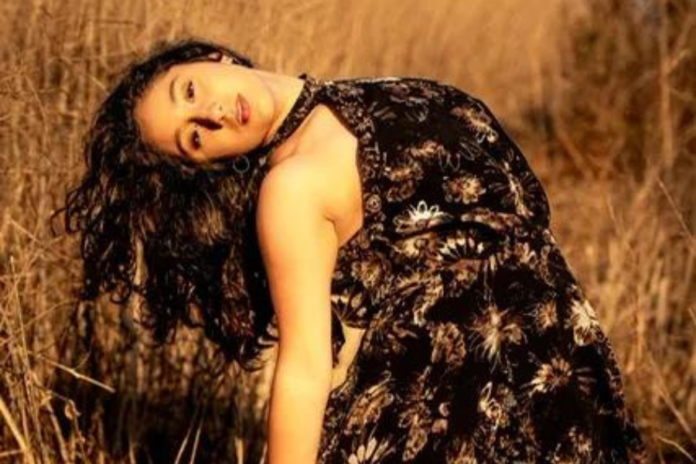 Gemma Asfour is a dancer, actress, and the host of Society Inspired, a show that encourages youth to start conversations about sometimes difficult topics. A young talent that is wise beyond her years, Gemma is definitely one to watch in 2023. Recently, we were able to interview this busy artist about how she got her start and what she has planned for the coming year.
1. How did you get started in dance?
I got started in dance when I was 2 years old. I have always been moving and performing. My parents said it was happening before I could walk. My mom put me in dance and gymnastics first, acting classes came later when I was 4 and it all grew from there.
2. What is your favorite form of dance? What has been your favorite performance so far?
What is my favorite form of dance? Can I say all of them? It's difficult to choose because each style can be used to express a story or emotion. I guess first, I love a fusion of hip-hop and contemporary. I love fusing the two together because you can add and create so much more depth to a piece. Another passion of mine is Chicago Footwork. I am in Creation Global, a global footwork crew, working to preserve and spread the importance of street styles dance and the communities they arise from. I also love other underground street styles of dance like House and LiteFeet. Going back to my Classical training like Ballet is so grounding for me and there is always more to learn. I will always love all styles of dance and keep trying styles new to me. Learning and evolving as a dancer is what is so exciting to me.
I've had so many favorite performances but one that sticks out to me is when I was asked to do Chicago Footwork while Tone Loc performed during half time at a Minnesota Timberwolves game. Of course, I was too young to really know who Tone Loc was entirely, but my mom was super excited, and he was so kind and fun! It was an honor to dance next to him and it was fun to see my mom so excited!
3. What do you love most about dance?
What I love most about dance is how it makes me feel. It helps answer my questions, soothes me and makes me happy. Art and creating means the world to me. I could not live without it.
4. As an actress what do you look for in a role?
As an actress, something I look for in a role is really anything that I relate to so I can portray the role believably. My acting teacher has helped me understand that finding that "thing" I relate to in the role is what allows you to find the vulnerability of expression. Even if it is something I haven't personally experienced, being able to find the likeness to something in my life, allows me to sympathize and find the expression to bring the role to life.
5. If you could choose between acting and dance, which would you choose and why?
I don't think I could choose between acting and dance because they are both different art forms and ways of expressing emotion. I feel like it is hard to compare art when it can make you feel different emotions and mean so many different things.

6. Tell us the inspiration behind Society Inspired?
I guess the inspiration behind Society Inspired has really been just living my life and paying attention to what is happening in our world. Being half Palestinian, I learned I was "different" early on in my life. My parents raised me with an educated view about the Middle Eastern conflict and how to work for peaceful resolution. I grew up watching my mom do activism for social change and peace. Seeing all the hate and anger in the world motivated me to want to be a voice for change. The spark ignited after the murder of George Floyd. Since I am from Minneapolis and was still living there at the time, I had a front row seat to the distress happening in our community and the things I had been blind to. I was at the rallies with my mom and hearing all the disinformation being spread about how the rallies were and what was happening was frustrating. I just felt like I wanted to start conversations with different activists so people my age could really understand what activists were fighting for in many areas of concern in our world. I feel like we all could use to hear each other better.
7. Why do you think it is so important today for youth to not only speak their mind but also listen to differing opinions?
I think it is so important because there are so many points of view, and many points of view can be right at the same time! I've heard so many times both before and after I started my campaign that I was too young to know what I was talking about. I look and listen to many different points of view and consider them all as I form my personal opinion. I want to help create those conversation so we are hearing the different points of view so we can find solutions together, as a community. If you're only listening to one point of view, there can be zero discussion.
8. Who would be your dream interview on Society Inspired and why?
My dream interview on Society Inspired is someone everyone always hears me say, Alexandria Ocasio-Cortez. I have always admired her, and she was one of the many voices that inspired me actually to launch Society Inspired. But of course, there are so many other people like Vice President Kamala Harris, Amalie Zilber, Greta Thunberg, Blair Imani, and many more!
9. What projects do you have coming up in 2023?
Some projects I have coming up in early 2023 are some of my own creations. As a dancer, I have many concepts and videos that I've been working on bringing to life. I started a photography page so I could start creating and sharing some of those concepts. With Society Inspired, I have many amazing conversations coming up, I'm so excited for everyone to hear them and get active! There are some other projects in the works I can't discuss yet, so stay tuned!
10. Where can we follow you on social media?
You can find me @gemma.asfour on Instagram, Tik Tok, and YouTube. You can find Society Inspired @society_inspired on Instagram and Tik Tok. Searching Society Inspired on YouTube and podcast platforms will bring you to the conversations/interviews I have had with other activists. Then my new photography page, you can find @snapsby.gem to follow what I create!