Brooklyn Riley is a Model, Influencer, and Content Creator. After getting her start in a Dollywood commercial, Brooklyn began a career in the entertainment industry. She is also an All-Star Cheerleader and ambassador for The Varsity Family. As a model she has graced the runways of New York and Miami. Thank you, Brooklyn, for the recent interview about your career!
What drew you into modeling?
Something that drew me into modeling was pageants and then I just took off with brands! I enjoyed it so much that as I got older, I became interested in runway modeling. Victoria Secret has always been my fav and that's what motivated me into the swimwear line I'm in now.
What do you love about modeling?
I love so many things about modeling but the one thing that is my favorite thing is the traveling and the different clothes I get to model.
What has been your favorite brand to work with?
My favorite brands are Varsity and Krissy King! They have been the absolute best brands to work with. They are so genuine and caring and make you feel like family.
Tell us about your ambassadorship with Varsity.
I have been cheering since I was 5 and have always loved being an Allstar cheerleader. I love Varsity and have been an ambassador for them for over a year. I just was selected to be a Fashionista for them which is a big honor. To be selected as a representative for the biggest company of the Allstar world is absolutely amazing for me!!! I love being such a role model for them!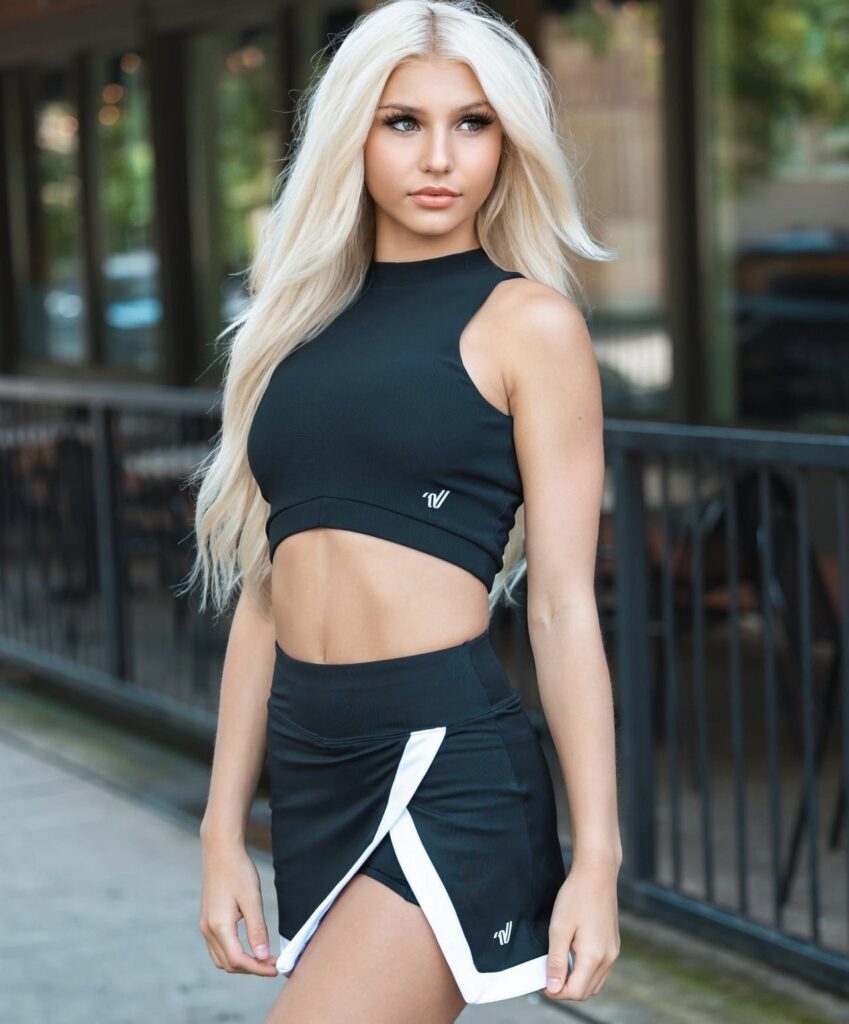 What is your advice for keeping a healthy work/life balance?
My best advice is to get a planner! Also make sure to give yourself some me time!
Tell us something people would be surprised to learn about you.
I love photography! My mom takes a lot of my pictures and I always have been interested in doing my own. I'm still working on that!
What are your goals for 2023?
To keep up with modeling and to walk for more fashion designers! I would love to win Worlds with my cheer team Black and when I turn 15, I want to buy my own Bronco!
Any upcoming projects you can share?
Right now, I am in full season with all-star cheer, so I don't have anything going on except training.
Where can we follow you on social media?
Instagram is Brooklyn_riley1 and TikTok is Brooklynriley120