AT the wedding of the marriage of Lauren Rothberg and Michael D. Ratner in Napa, California, the couple who recently got split was spotted together.
Lady is CEO of Hailey Bieber's skincare company Rhode, and the man is founder of OBB Media.
On Sunday, July 17, the 26-year-old entrepreneur of 818 Tequila uploaded pictures of her wedding guest clothing on Instagram Stories.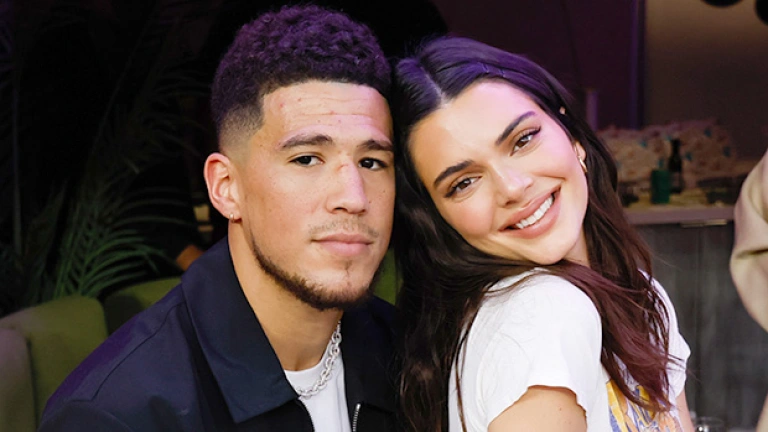 On seeing the Instagram photos, fans instantly made the assumption that it may be Booker, 25, despite the fact that their heads were removed. The 6'5″ basketball player is clearly dwarfed by the 5'10" beauty in Jenner's shot.
The man is dressed simply in a black jacket, black pants, and a fully buttoned white shirt. Photos posted on social media by different wedding guests show Booker at the reception wearing what looks to be the same dress.
In a recent Instagram photo, The Kardashians star Kendall Jenner and Devin Booker appeared to be hinting towards a reunion. The two most recently attended the nuptials of Lauren Rothberg and Michael D. Ratner, the founder of OBB Media, in Napa, California. After getting ready for the wedding, Kendall posted a picture, and it appeared that Booker was posing with her in the new image.
Also Read – The duo Jennifer Lopez and Ben Affleck finally married in Las Vegas 
The couple can also be seen in wedding-related videos that have surfaced on social media. Other guests who attended the wedding along with the couple were Blake Griffin, Scooter Braun, and Frankie and Jen Delgado from The Hills. The model was seen donning a green Dries van Noten gown in the images posted by Kendall.
Although Kendall didn't show the identity of the person standing behind her and placing his hand on her waist in the photograph, it was subsequently identified as Booker in the photographs and videos from the wedding. The couple's separation hit the headlines. After dating for two years, the pair allegedly broke up because they believed they were incompatible.
After the separation, Kendall and Devin were photographed hanging out together in Malibu. Yet, the pair did not formally announce their breakup. The model's boyfriend was not included in or acknowledged in the first season of Jenner's reality series The Kardashians.
It is not yet known if Booker and her rumoured split will be referenced in the upcoming second season of the show.
Also Read – Jennifer Lopez and Ben Affleck ties knot at Las Vegas