Connor Dean can now add podcast host to his already extensive resume as an actor, influencer, and competitive tennis player. His newest venture, which launched last month, is a podcast on the BLEAV network entitled "In or Out with Connor Dean". I recently got the opportunity to interview Connor his podcast and his plans for 2023.
Thank you for taking the time to interview with me. Tell me about your new podcast.
Thank you for the interview! My new podcast is called "In or Out with Connor Dean". I got the name from something tennis players often say to each other in a match if the opponent calls their ball "out". On the podcast I talk about tennis from my point of view and tie that in with pop culture such as games, movies, etc. During the pop culture segment, I have some of my friends in the business join me in the conversation.
What made you want to start a podcast?
I had always thought about doing a podcast at some point. Then I was approached by BLEAV to start one and I figured it was a good time. It was hard coming up with the idea of just how I wanted it, but then I asked for help from my friend, Jennifer Schweikert. Jennifer really helped me get focused and nail down ideas. We came up with a plan for the episodes and it really started coming together.
I love that you have your friends on as well! Being in the industry must make it easier to find guests.
Being in the industry I do have access to a lot of people who just happen to be my friends! The biggest problem with industry friends is that everyone has crazy schedules so sometimes it makes finding time to record difficult. But, with a little planning, I seem to be able to make it happen.
I've listened to the first few episodes, and you have been able to go to a lot of cool events! Tell us about those.
I am definitely very lucky to be able to attend a lot of premieres and fun events. Going to the world premiere of "Shazam: Fury of the Gods" was pretty amazing. I loved being able to go with a lot of my friends as well which doesn't always happen. While events are fun, they are actually a great way to network and get content so I'm usually working a lot of the time while I'm there!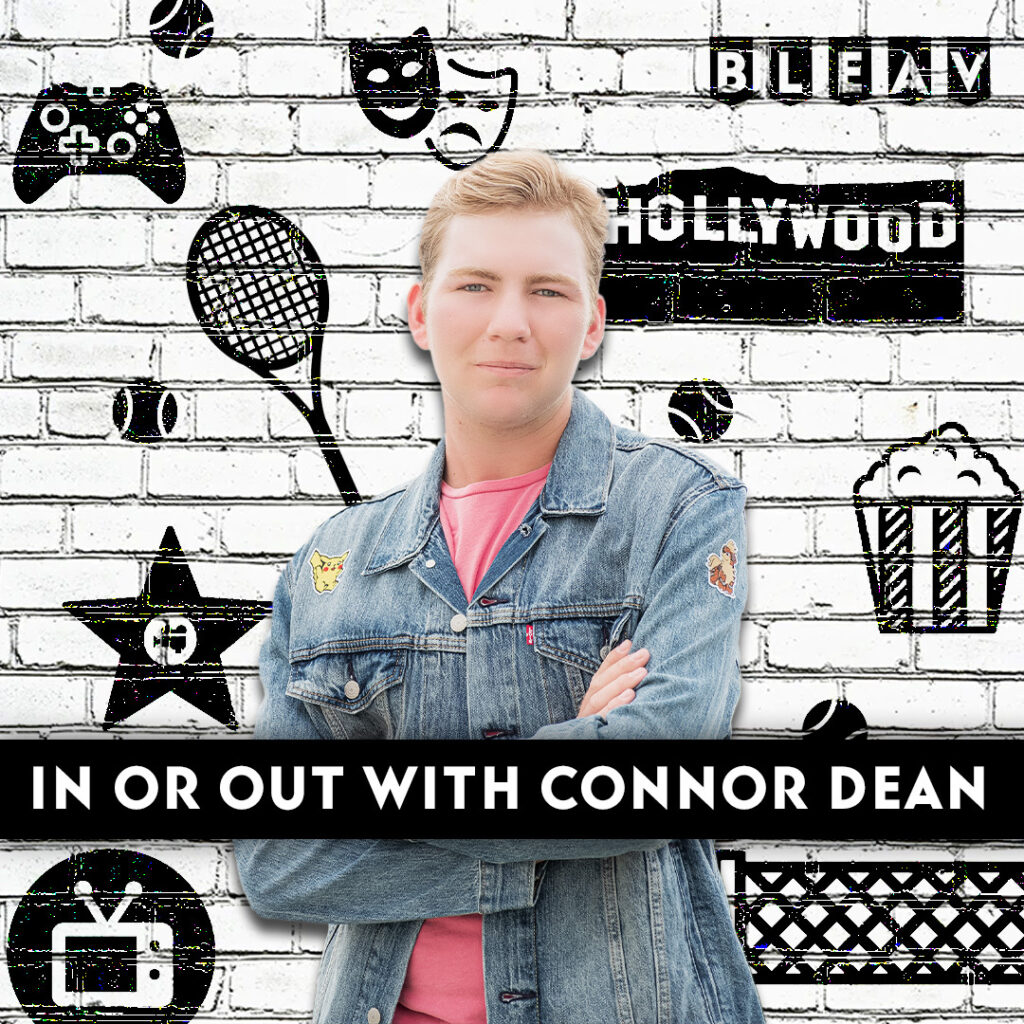 Not only are you a podcast host, but you are also an actor. Can you tell us about some of your projects?
I got started in the business as an actor with a crazy break-out role as Butch the Bully in the Cool Cat Movies. That character became a cult classic, and I am STILL getting stopped about it today! There have been memes and fake social media accounts with my photo for as long as I can remember. Since then I have been on a lot of different shows including "9-1-1" as well as a film called "Jingle Trails" now streaming on Amazon Prime. I love being an actor, but I also love trying new things.
Tell us about your career as a tennis player. Have you gone to any of the big tournaments?
I have been playing tennis since I was little and I just love it. I played varsity tennis in high school and was the co-captain of my team. Of course, Covid, changed a lot and I missed a lot of tennis experiences because of it. I am also working hard to play in college in the next year. I have gone to some of the big tournaments as a spectator which is amazing. I went to the US Open in New York last September and the BNP Paribas Open in Indian Wells last month. I have also trained twice at the USTA National Campus in Florida.
Do you have any upcoming projects you can tell us about?
Aside from many more episodes of my podcast, I am also in a new show called "Veghead". It's a very funny mock reality show that is being shopped around. I can't tell you any more than that but stayed tuned for some very exciting things coming up!
Where can we follow you?
You can follow me on Instagram @theconnordean
Make sure you download my new podcast too wherever you listen to your podcasts! In or Out with Connor Dean