Just after Kim Kardashian parted ways from his 9-month relationship with Pete Davidson, her fans have been clamouring for her to get back together with her ex-husband Kanye West.
As speculated, she also posed for pictures wearing eyewear designed by Kanye's brand soon after splitting with Pete, giving the idea that they were getting back together soon.
The man, Kanye West's return to Instagram and tendency to publicly settle disputes that might be handled in private may turn Kim Kardashian off. It's all about the efforts and reconciliation. Earlier his actions on Instagram have spread many false rumours which makes the public stun.
Kanye made mention of Kim and Pete's relationship when he shared it all to Instagram and then threatened the SNL performer. As per public reviews he just get a chance to mock someone.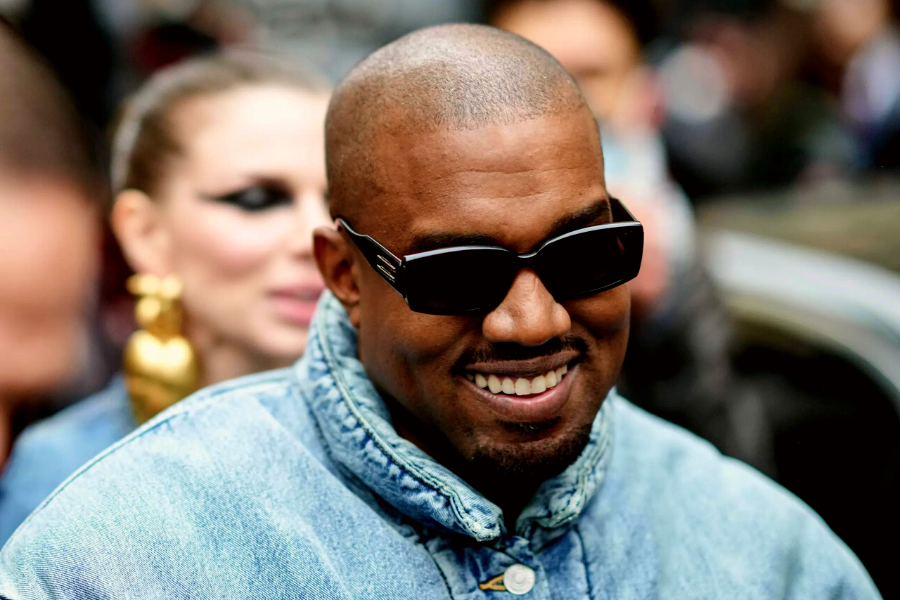 The rapper released Kim's push notifications for millions of individuals to see after his ex-wife, Kim, texted him to implore him not to criticise Pete on Instagram. In that, there was a snapshot of Kim requesting him to not humiliate or threaten Pete.
At those times, when Kim and Kanye parted ways, he had been begging her to stay alongside him.
Perhaps this is when Kim decided not to follow him anymore on the social media accounts.
His scary actions are never ending. Again he posted a cut out of a newspaper, New york times, to proclaim the 'death' of the CEO of a sportswear company, American rapper Kanye West once again fabricated a phoney newspaper front page.
The 45-year-old celebrity continues to astonish the world as seen by the posting and subsequent deletion of a phoney New York Times article that stated Adidas CEO Kasper Rorsted had 'died' at the age of 60.
Just a few weeks before, after Adidas introduced their Adilette slides, he criticised Kasper for "blatantly mimicking" his Yeezy slides.
Kasper, who began working for Adidas in 2016, reportedly received word this week that he would be departing the business in 2023.
Also Read- Kim Kardashian shredded pounds
Later, he shared it with the phrase, "God loves Us," and it is still visible on his Instagram page.
Early in August, Kanye published another fictitious NY Times front page declaring the same, Pete Dead, after the relationship between Pete Davidson and Kim Kardashian was called off.