Originally from Moscow, Monika Mia is a composer, producer and songwriter who writes for film, TV and advertising. After living and working in Moscow and London, Monika is now continuing her career in Los Angeles. Her compositional approach combines electronica and orchestral scoring, and she loves to explore new sonorities and exciting textures in her music. I recently had the pleasure of interviewing Monika about her career.
1. When did you realize film music is your vocation?
During my first year of undergrad studies, I got a short film through a friend of a friend. It took forever, with complete rewrites and rescheduling of mixing sessions. But I did feel an incredible sense of purpose for my music, and I loved the storytelling potential in film. That sparked my interest and I started to learn more about screen scoring, trying to find student and indie filmmakers, going and volunteering at events like Raindance Film Festival. And now I am here, in Los Angeles!
2. Would you say your music training has influenced the way you compose?
My favorite classical composers are Russian – Prokofiev, Mussorgsky, Scriabin. The way music theory is taught in Russia is very organized and systematic, so I am glad I have had the benefit of that training, and it definitely influenced the way I approach writing.
Despite my not being ethnically Russian, it's the Russian music school that influenced my orchestral writing the most. I am half Bangladeshi, half Georgian, but I have never studied the music traditions of those countries in depth (although I would love to one day!) As for my electronic music chops, I picked those up when living in London – in a city with such a rich underground scene, it's hard not to! I even had a piece of mine performed in a festival that was hosted by Fabric, one of the biggest London nightclubs.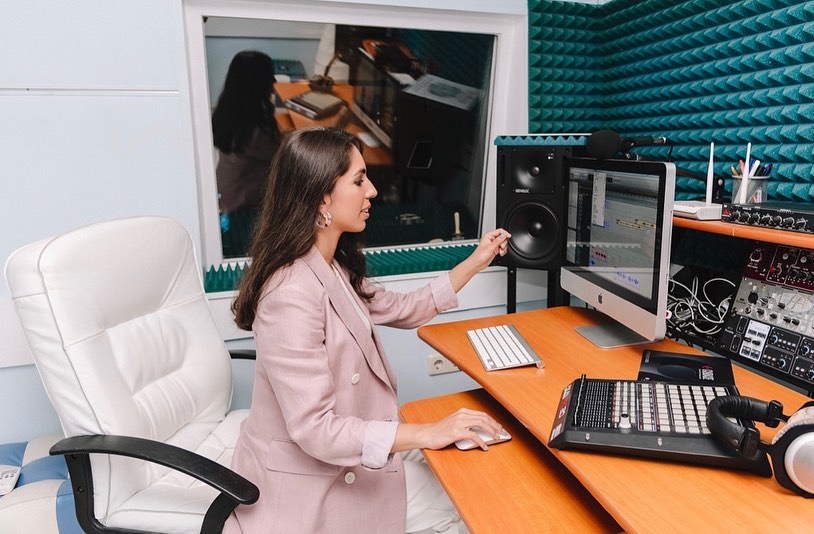 Photo Credit: Personal Collection
3. Why did you decide to move to Los Angeles?
As I said, I decided to pursue visual media composition during my studies in London, and was unsure whether I ought to stay on and explore the UK scene or make this big move to somewhere so far. Eventually, the encouragement from my then teacher John Ashton Thomas convinced me to submit an application to USC Screen Scoring Program, and then I stayed on and was lucky to be able to find work pretty quickly!
4. How do you approach collaboration with directors? Do you manage to find a way to put musical concepts into a language they would be familiar with?
One of the methods I use is to ask a director to give me a number of associations that come to their mind when they think of the scene – any nouns, adjectives, verbs and so on. That helps me, but also helps them – to move beyond trying to describe the scene with words like "happy" or "sad ". It's not the director's job to know the music terminology, but it is my job to translate all that we discuss into music ideas.
For example, a short film that I've done recently – Aya with Him directed by Taher Gawad – is about a newlywed man who learns he has cancer, and his wife, and how they overcome the tragedy with faith. We discussed that Aya's theme is orchestrated with strings and ethereal synths, it's happy and tender and full of love. But when the camera pans to the male character, an arabic flute is heard – it presents a fate/disease motif in this case, as if he cannot stop thinking about the horrible news he must share. These two contrasting music ideas are primarily defined by emotional spheres that they depict – hope versus desperation – and that's the kind of language we used discussing it with Taher.
5. Is there a genre you are particularly comfortable with? Do you see yourself eventually specializing in one of them?
I especially enjoy incorporating custom sounds into the score – usually sci-fi, thriller, horror and fantasy are the genres open to sonic exploration. But my classical training also prompts me to regularly come back to orchestral writing – my favorite orchestral section is woodwinds, especially flutes (they pop up in my scores pretty often!)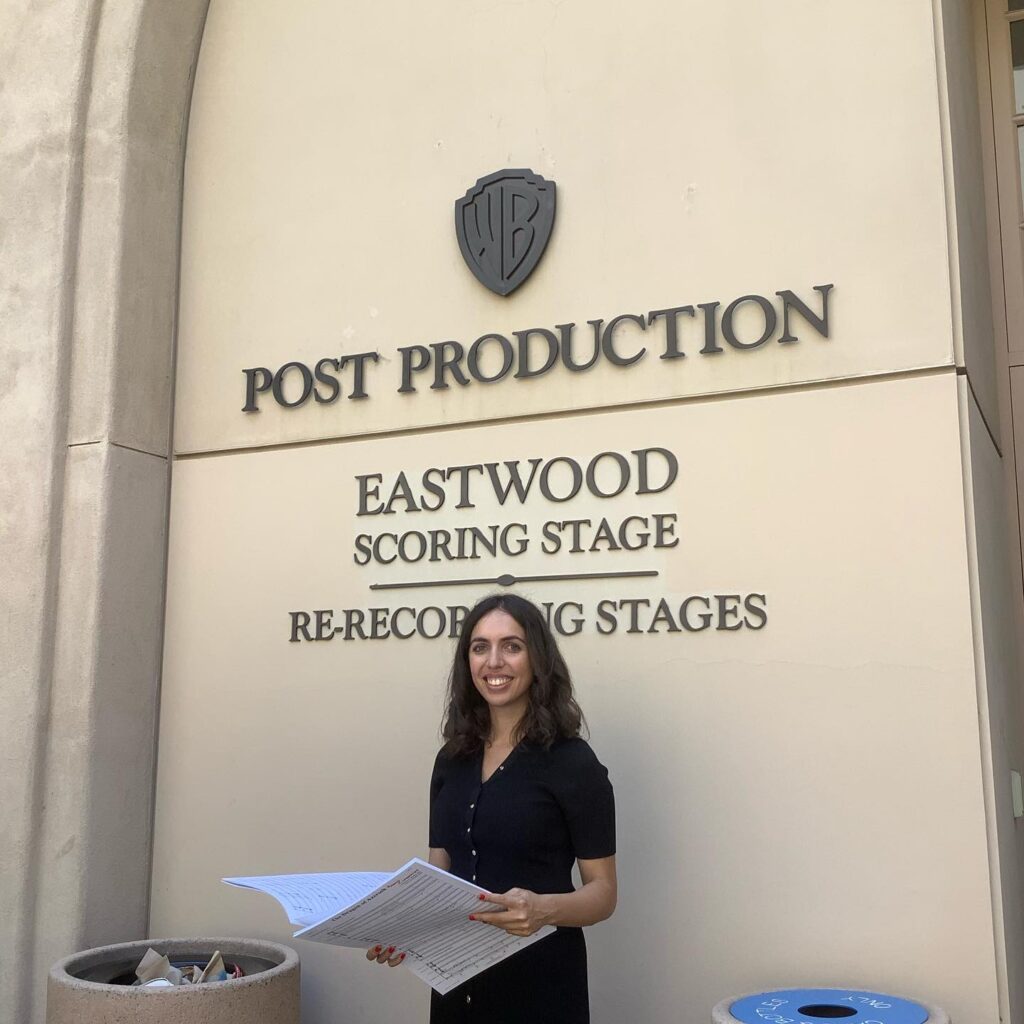 Photo Credit: Personal Collection
6. Share your favorite composition process stories!
One particular project springs to mind – "The Curse Flower" by Evgeniya Kazankina – it was a short film shot entirely on 35 mm, for a film festival submission in London. The director came over to my house, I got out a bunch of folk Russian woodwind instruments and for the next few hours we sampled all the sounds that I was able to get out of those, and then incorporated them into the score. That was tons of fun!
7. What about recording sessions? Any experiences that stood out?
I really enjoyed recording at the Nest in Woodland Hills – it was a sweetening session, unusually woodwinds exclusively – flutes, clarinets. The short film, Acqua di Tua Madre (winner of Best Horror at Screencraft Screenplay Competition), called for a score inspired by magic realism. I drew inspiration from the beautiful Banshees of Inisherin score by Carter Burwell, so obviously flutes were pretty prominent there!
I've recorded with orchestras and big ensembles before, but something about that small woodwind session really stood out to me. We had a lot of time to experiment, try out different techniques and sounds. It was a joy to conduct that session!
8. Has your experience in writing music for advertising helped or hindered your development as a film composer?
I think it helped – you learn to work on a tight deadline and adapt to different styles quickly. With the right director and project, even jingles can be quite creatively fulfilling! Once I had to produce a track that would pay homage to Antonioni's "Blowup" for a special project for Tiffany & Co – that was an example of an artistically fulfilling collaboration. Another fun story is when I had to recreate the style of Soviet songs about youth – very niche – for a Gucci advertising mini-film.
9. Do you find time to create music outside screen scoring?
I feel that for me it's quite important to continue writing for myself as well as for work – it's my creative lab of sorts where I can test all sorts of ideas. Over February and March, I released a few tracks that are just that – creative experiments. I love to collaborate with artists from other disciplines, and I was able to have artwork created for each track, and a friend of mine directed a music video with choreography to one of the tracks.
10. Where do you see yourself in five years?
Hopefully, continuing what I am doing, but on a large scale! Writing, co-writing, producing… Would love to do more feature films – that will be the area of growth for me!
Photo Credit: Personal Collection